What is Ecstatic Dance?
When's the last time you went dancing? It's been a while! And have you ever heard (or tried!) ecstatic dance?
I sometimes find myself in the kitchen moving my hips as I cook, letting energy flow through my feet, hips, shoulders, following a rhythm and beat that make me feel energetic and happy. Moving is very relaxing. It's very stress-relieving. Let's explore ecstatic dance, a new form of dancing that is becoming popular.
History of dancing throughout the years
Humans have been dancing since a very early age in history. Dancing is therapy, dancing is happiness. Ecstatic dance does not fall short of this.
The first archeological register of dancing is almost 9,000 years old. Cave paintings in India show figures moving: prehistoric humans dancing. Ancient Egyptians used dance as a form of entertainment, even storytelling in religious ceremonies. Greeks and Romans, it was also essential in many ways. Think of the wine gods Dionysus and Bacchus, who had long festivities characterized by music, dance, song, and alcohol. Dancing is a form of celebration.
Around 30,000 people are employed in the UK dance industry as of today. Professional dance in many countries is considered a sport. Dance injury is a huge field in physical therapy and medicine. A contestant in 'Dancing with the Stars', the most popular dancing TV show, can make up to $295,000 in some locations.
The start of a movement
'Ecstatic dance' as a practice in the modern world became popular in the 1970s through Gabrielle Roth's movement titled 5Rhythms. She created this practice after years of dancing ballet, African dance, and many other styles, with the idea of it being a movement meditation and a healing therapy.
The practice is a soul journey, in which moving the body, releasing the heart, and freeing the mind, one can connect with the essence of the soul
With growing wellness trends like yoga and movement, ecstatic dance can be found in most cities. There are communities and formal events that gather people to dance and free themselves to tribal beats. Ecstatic dance is simply defined as 'free form'. There is no structure, no partner and you could argue, no style. You are free to move your body to the rhythms as you want. It's an open invitation to explore movement.
The Ecstatic Dance Community Foundation
In the year 2000, an Ecstatic Dance Community was founded in Hawaii. Max Fathom brings the element of electronic music and adds this flavor to the movement. At the wellness and healing center Kalani Honua, alongside other DJs and dance practitioners, this community was born. It was brought to the continental US and as of today, there are more than 30 dance locations across the globe. Just in California, there are 22 dance spaces where you can assist in such gatherings.
Dancing is healing
The healing nature of dance goes back in time throughout many cultures. Dance movement therapy is the psychotherapeutic use of dance to promote emotional, social, cognitive, and bodily assimilation of the participant. It has been used for:
treat addiction
abused children
eating disorders
people with disabilities
wide arrange of other conditions.
There are many forms of dance therapy, but the common ground is the fact of how liberating the effect of dancing is. The embodiment aspect of moving to music heals.
Emotionally, it's cathartic.
People let go of stuck feelings in such dancefloors and spaces. Especially ecstatic dances, that provide and assure this judgment-free zone. They promote freedom of all kinds so that people truly let go. Participants of ecstatic dance report comfort with their self-expression and say that they come to dance, move, and feel more open and very free. It's also known to be a space that psychologically promotes self-acceptance and positive self-talk.
Physical, Psychological, and Emotional Benefits of Dance
Patients with Parkinson's disease, depression, arthritis, cancer, cardiac insufficiency, and other diseases show improvements when treated with dance therapy. In fact, dance can increase lung capacity, aerobic capacity, and flexibility. It can also improve posture, body coordination, and balance.
Research focusing on the restorative effects of ecstatic dance reported that all participants view this practice as a tool for relieving and managing stress. They described feeling 'refreshed, invigorated and alive'. Another person simply said 'it's like you can dance the stress away'.
On another note, ecstatic dance becomes spiritual for many. It is said to be meditation through movement. It can help switch off the internal dialogue and quiet down the chatter or overthinking patterns in many people. It's a way of connecting with your inner self.
Meditation in Movement, Freedom in Being and Flowing
Part of the therapeutic effects of dancing happens because the nature of the movement is meditative. Because when we meditate, we sit still, it's important to complement with some moving. This counterbalance creates vitality. Moving the body does not only help align the body and the mind, but also the heart and the soul.
Dancing is said to turn on the vital energy of life. A dancer described the meditation-like state of trance that ecstatic dancefloors can take you: 'it's an easy meditation, which allows you to just let the mind drop away while your body takes over.'
The state of trance that dancing brings has been explained by science and called dispositional flow. Flow is defined as the positive mental state where you are completely absorbed, focused, and involved in your activities at a certain point in time, as well as deriving enjoyment from being engaged in that activity. This what dancers, athletes, and almost any sports practitioner experiences. Some practices take this flow and combine it with energetic principles. For example, tai chi. Here you can read more about such practice.
Trance goes beyond the mystical experience of freedom at the moment. Trance, this feeling of liberation, that can be so healing is innate to who we are. Humans have been dancing in groups for so long. This state of meditation while moving is also often associated with an embodiment. You are in your moving body and nothing else.
Spirituality and Universal Love
Last but not least, the transcendental experience you can feel on such dancefloors is due to the community. Because it is a group activity, you can feel and share a lot of positive energy.
Historically, dancing has always occurred in groups. Part of its healing magic is due to this element. Rituals that involve dance usually are practiced in communities and the group element is very present. In African cultures, the healing system involved both the individual and the group in this transformational and empowering experience. The idea of such rituals of dancing was to enjoy together the spirituality and the moment itself.
The rules of Ecstatic dance include no talking and no alcohol or drugs, plus to be consensual and no judgment. It's usually not a place to meet partners, or even flirt. You can interact with other dancers but it's meant to be a safe space, not a club or dancefloor, where there is usually a sexual undertone to most interactions. This safety and respect actually bring out a positive exchange of energy.
People say you feel gratitude, love, and a feeling of interconnectedness.
Are you ready to go dancing? Check out your local studios or Facebook groups to see if Ecstatic Dance is happening in your city. In many shamanic societies, if you came to a medicine person complaining of being disheartened, dispirited, or depressed, they would ask one of four questions:
When did you stop dancing? When did you stop singing? When did you stop being enchanted by stories? When did you stop being comforted by the sweet territory of silence? ― Gabrielle Roth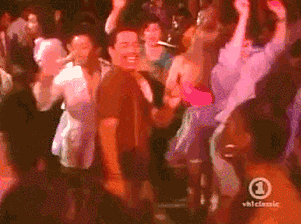 Sources
-https://cftmove.org/wp-content/uploads/2018/10/Restorative-effects-of-ecstatic-dance.pdf
-http://www.dancefacts.net/
-https://madhukar.org/importance-of-ecstatic-dance-during-enlighten-life-retreats/
-https://positivepsychology.com/what-is-flow/
-https://www.elephantjournal.com/now/ecstatic-dance-healing-through-dance-explodes-worldwide/